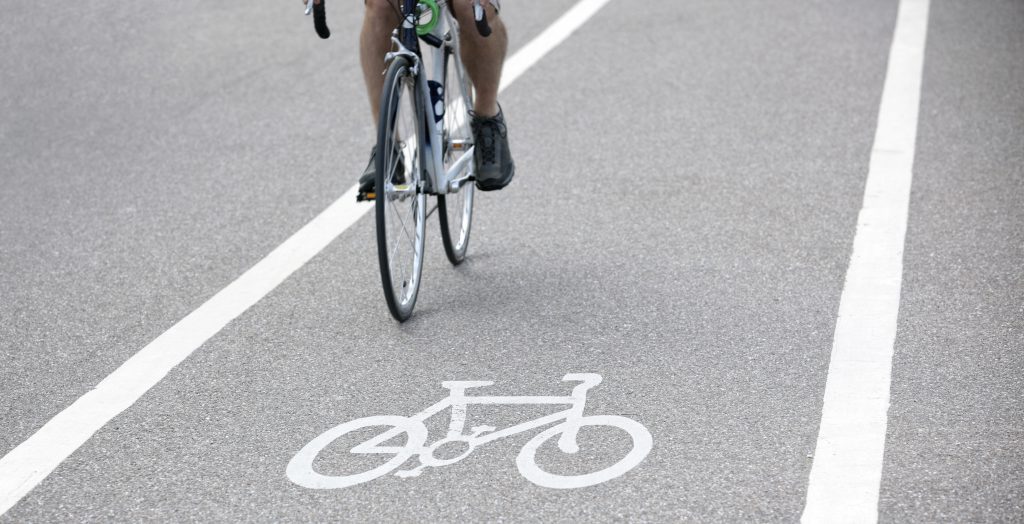 As biking continues to grow more and more popular, the city of Bangkok is making it safe and easy for cyclists to travel throughout the city. Bike lanes have been a recent development in the largest city of Thailand. Not only is biking popular amongst locals, looking to have a cheap commuting method, but it's becoming popular for tourists.
Shopping in Bangkok is a favorite pastime (and also a way to avoid the scorching heat). Luckily, the Pratunam and Ratchathewi districts have small alleyways where you can bike through to get to some of the best markets and malls in Bangkok. We've created a guide to biking around Pratunam and what you shouldn't miss.
Biking to the Malls and Markets
On a bike, you can easily access any of the malls and mini markets that are located in the Ratchathewi and Pratunam districts. One of the best malls for electronics is Pantip Plaza, located right off of Phetchaburi Road (the major street in Pratunam district). This mall features all sorts of electronical gear and the best part is that you can barter with the salesmen.
Another great market to check out is Pratunam Market, located on the corner of Phetchaburi Road and Ratchadamri Road. This market is a fantastic local market and you can find excellent deals. You can also barter with the sales people at this market, which is helpful for getting the best deals. If you're looking to buy cheap clothes and souvenirs, this is the best place to go.
Baiyoke Tower
One of the neatest landmarks and skyscrapers in Bangkok is the Baiyoke Tower. This would be a great destination to bike to for dinner. Baiyoke Tower is a luxurious hotel that has an elevated restaurant on top. Not only do diners get a fantastic view of the city, they get a 360 degree panoramic viewing. This is because the restaurant has a revolving floor so while you're having an excellent dinner, you get the entire view of the city.
If you're looking to find a snack on your bike ride through Pratunam, there will be lots of food stalls posted up within the TALAD Neon Night Market. In fact, this is a great area to eat many traditional Thai street foods and to grab a sugary, sweet drink. Order a charcoal grilled fish, the famous pad thai, and save room for dessert! Everyone loves the mango and coconut sticky rice.
Suan Pakkard Palace
          The Suan Pakkard Palace is another great destination to explore while you're visiting the golden city of Bangkok. The palace is located in the Ratchathewi district, while is north of Pratunam. The Suan Pakkard Palace is a unique city museum that was the first museum to showcase a palace within Bangkok.
The palace used to be the home of Prince and Princess Chumbhot, who were royal figures of Nagara Svarga. They turned their private home that features 8 different houses, into a historical site. Many visitors enjoy touring the palace grounds since it has many serene ponds, tropical gardens, and ancient antiques. Within the homes, there are many historical artifacts and informational accounts of what life was like when the palace was built (around 1952).
After touring the Suan Pakkard Palace, you can bike on over to the Santiphap Park. This is a lovely park in the Ratchathewi district that has many trails for both walkers and bikers. It's a nice little city park where you can cool off from the hot Thailand sun in the shades of the tropical trees.
Have Fun On Your Bike Journey!
We hope this guide has encouraged you to spend some time on a bike during your visit in Bangkok. There's no better way to get free transportation to many sites, malls, markets, and museums throughout the massive capital city. If you're still looking for a place to stay close to the Pratunam and Ratchathewi districts, we recommend staying at Centre Point Hotel Pratunam.
Not only is Centre Point Hotel Pratunam close to all the locations we mentioned in this article, but we provide a great and accommodating stay in Bangkok. You deserve to pamper yourself in an excellent hotel, especially if your plan is to bike all throughout the city. Enjoy your time in Bangkok!