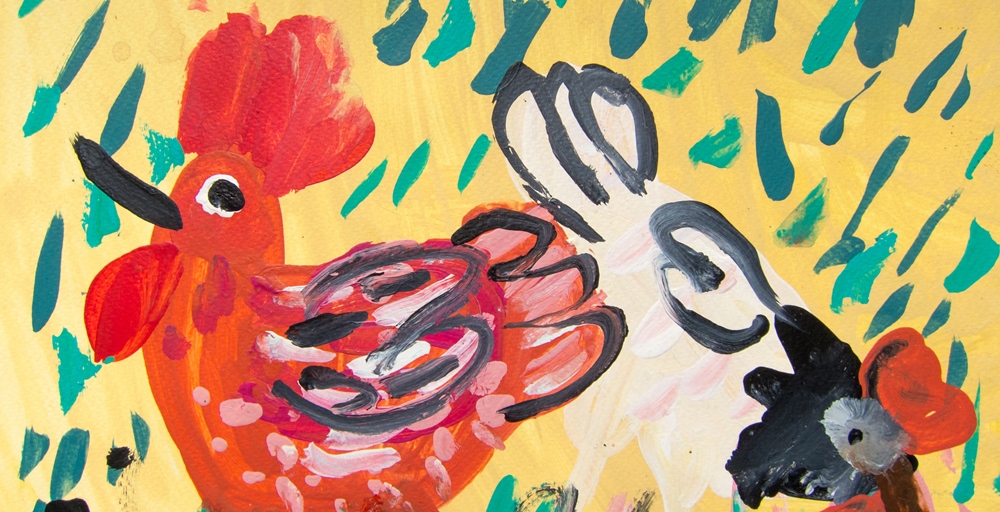 This year's Chinese New Year is held on 28 January, and people across Bangkok are getting ready to join in the festivities. Dragon dances, parades and other events are on the agenda, and you can expect to see a lot of the colour red as you pass through Chinese neighbourhoods in Bangkok. It's certainly a festive time to be in the city.
Since this is the Year of the Rooster, we've decided to take a closer look at one of Thailand's most iconic souvenirs – the rooster bowl. And what's most interesting is that these quintessentially Thai bowls actually have a strong connection to China. In fact, they were first manufactured in order to meet the demands of Chinese consumers living in Thailand.
The Origin of Rooster Bowls in Thailand
In the early 20th century, rooster bowls (called cham gai in Thai or ge wan in Mandarin) were already popular fixtures in Thai dining sets. They were imported from South China and were relatively affordable – but the Sino-Japanese war changed all this. Suddenly, wealthy and aristocratic Thai people had a harder time finding these bowls for sale.
Then along came Chinese immigrant Chin Simyu. He lived in Chiang Mai and noticed that some merchants were selling whetstones that appeared to hold deposits of kaolin (a soft, white clay). Chin Simyu tried to figure out where these whetstones were made, and he determined that they were coming from the next-door province of Lampang.
Chin Simyu set up a ceramic factory in Lampang in 1955 and began making rooster bowls that he could satisfy the demand and take advantage of the shortage of these bowls during the Sino-Chinese War. This was bolstered by nationalistic policies in Thailand during the 1960s, which favoured locally produced products. The rooster bowl from China – already well-known in Thailand – was now officially a Thai product as well.
Rooster Bowls: More than a Chinese Tradition
It's interesting that Chin Simyu discovered clay deposits in Lampang and chose to set up a ceramics shop there. First of all, Lampang once had a robust ceramics industry, as evidenced by the remains of ancient kilns that are still found in the area. The rooster bowl awakened an ancient industry rather than inspiring a new one.
And not only that – the rooster itself has long been an emblem associated with Lampang. One legend holds that – in the days of the Buddha – the Brahman god Indra sent a white rooster to awaken villagers and let them know that the Lord Buddha was going to visit. You can read more about this story on the blog for Centre Point Sukhumvit 10 (our sister property).
In that sense, the Chinese rooster bowl became the perfect new emblem of an ancient industry in Northern Thailand. So if you're visiting Bangkok during this Chinese New Year, why not pick up a rooster bowl souvenir as a memento? If you need help locating items like this, our front-desk staff can point you in the right direction.