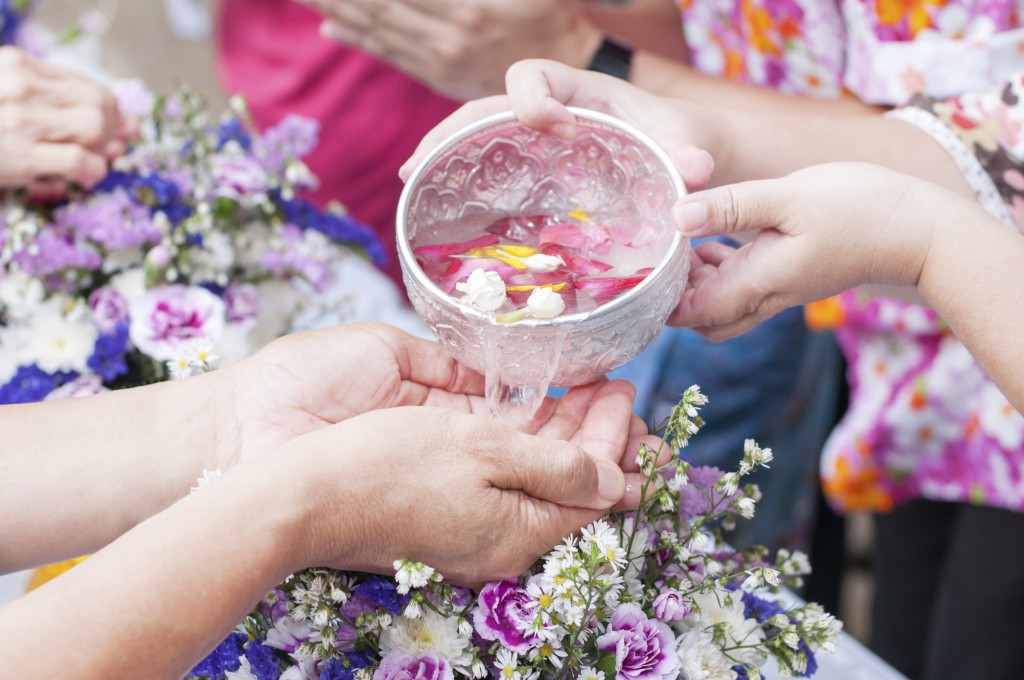 Celebrating Songkran around Centre Point Pratunam in Bangkok is always a good time, especially when you're in the know regarding the best places to enjoy the festivities. In this post, we're going to provide some insight into how to best enjoy this festive occasion around Pratunam and let you in on an incredible deal that you can take advantage of this Songkran season.
Songkran Background in Bangkok
Songkran is an ancient tradition dating back hundreds of years in Thailand. It began as a celebration of the passage of the Sun, Moon and planets into the zodiac sign of Aries. This signalled a time of renewal, and coincided with a time the year when rural farmers in Thailand had relatively little work to do in their fields. This freed them up to take part in the extended celebrations of Songkran.
One of the original aspects of this traditional celebration involves a bit of spring cleaning in the temples. Monks will scrub the Buddha images clean in the days leading up to the Songkran festival, and then devotees will arrive at the temples to sprinkle the Buddha images with water.
The water used to sprinkle the Buddha images was a fragrant form of ceremonial water. This was also used to anoint and honour the elderly and those in positions of respect. Over time, these traditions gave way to the more raucous, water-splashing scene that we see in Songkran today.
If you plan on celebrating Songkran in Bangkok this year, you can plan on getting soaked in what has to be the world's largest city-wide water fight. And if you stay with Centre Point, you can be sure you'll have a good time throughout your visit.
Celebrate Songkran at the Siam Square Area
One of the best places to enjoy Songkran this year is going to be around the Siam area. This is a particularly convenient place to celebrate for anyone based at Centre Point Pratunam, as getting there only requires a short walk or transfer down the road.
This is definitely one of the top places to join the Songkran party in Bangkok. You'll find a variety of merchants on site selling everything from food and drink to water guns and other Songkran essentials.
Special Songkran Promotion at Centre Point Pratunam
If you are planning to celebrate Songkran with us in Bangkok this year, be sure to take advantage of our exciting promotions. We're offering an attractive discount for guests who book early and enter a promotional code online eat the time of booking (PT160115).
Entering the above code entitles you to a 15 per cent discount, and it also comes with the following extra benefits:
Early check in after 12:00 pm
Resident lounge vouchers
Coffee and tea in the lobby
In-room Internet access
10% discount on food in the hotel restaurant
Late check-out at around 2:00 pm
This is an ideal package for making the most of the festivities in Bangkok. Book now to ensure that you have a good time celebrating Songkran in 2016!