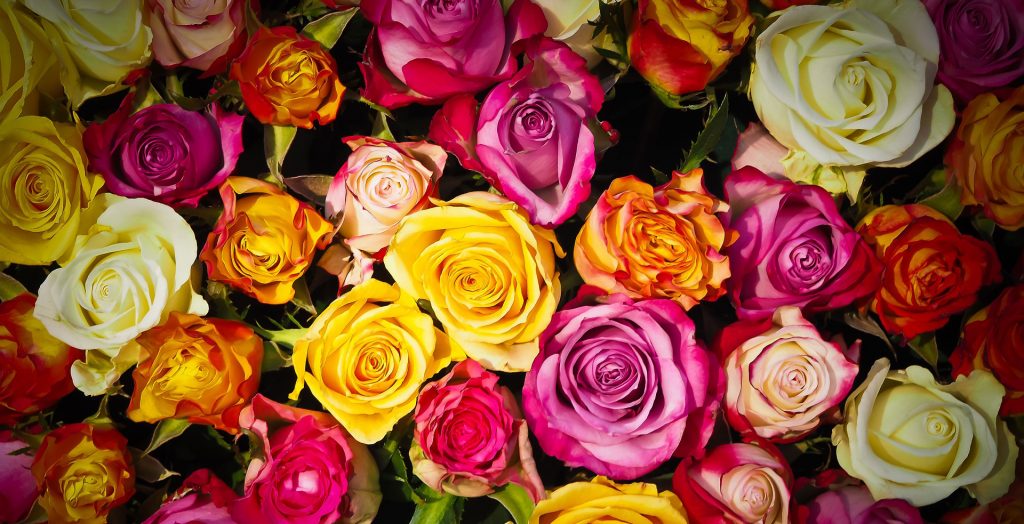 We only have a few days to go until Valentine's Day is here. At Centre Point Pratunam, we've been busy helping guests make plans and reservations. We've also noticed that floral displays are going up all over Bangkok. And needless to say, the florists that we regularly work with are busier than ever.
Valentine's Day is always a good time in Bangkok. We especially enjoy seeing all various varieties of roses that are on display this time of year. There are so many different colours available. And with that in mind, we thought we would dedicate a blog post to a particular colour of blossom – the yellow rose.
Brief History of the Yellow Rose
It's certainly not an understatement to say that roses have been around for a very long time. In fact, fossil evidence suggests that this variety of flower is around 35 million years old. Of course, those early roses were completely wild and uncultivated. They developed on their own and made the world a slightly more beautiful place as a result.
Then, about 5,000 years ago, a few early horticulturalists began cultivating rose gardens in China. In the millennia since, these beautiful flowers have progressively spread all over the world. Up until about 300 years ago, all roses that were being cultivated were either pink or white. But at about this time, a yellow rose was discovered in the Middle East, and the spectrum of roses became a bit more diverse.
The Yellow Rose: Meaning and Symbolism
Yellow is an optimistic colour. It reminds of the sun's warmth, and this leads to other warm feelings – those of friendship and comradery. For this reason, the yellow rose is often viewed as a friendlier flower. It's more light-hearted than its romantically red and pink counterparts.
Yellow roses make perfect gifts for friends and acquaintances. You don't have to worry that you may be sending an unintentionally romantic message with a yellow blossom. So if you're looking for an appropriate gift to send a friend, family member or colleague this Valentine's season, consider making it a bouquet of yellow roses. This is a great way to let a person know that you're glad to be their friend and you wish them nothing but happiness.
Where to Find Yellow Roses in Bangkok
You'll find that there is no shortage of florists around Bangkok, and many of them will be able to supply you with at least a few yellow roses for your bouquet. There are several florists operating in the Pratunam neighbourhood, especially as you move towards CentralWorld and the other shopping malls in the area.
If you are planning to stay at Centre Point Pratunam during for Valentine's Day, be sure to let us know if you need any help making special arrangements. Our staff can point you in the direction of reputable florists in the neighbourhood, or they can even help you arrange flower delivery directly to your room.